I've been offering webinars, courses, group learning experiences for many years. My clients include universities, colleges, corporations, not-for-profit organizations, associations, and many more. See just a few of the many testimonials here.  
I also offer webinars and courses to individuals and the public — and will soon be ramping up those offerings. If you aren't yet part of my community list, make sure you sign up to hear news of courses, webinars, and other online gatherings.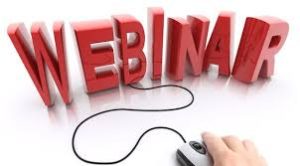 Don't let Covid 19 stop the learning, connection, and inspiration!
With the current Covid 19 restrictions, it's more important than ever to keep yourself and your team engaged. Virtual learning (webinars, gatherings, courses) can provide opportunities for some learning, connection, and inspiration.
My virtual offerings touch on a vast array of topics. The themes below provide just a snapshot of what's possible. I also can customize for your needs. The first group of topics specifically focuses navigating work and life within the current Covid 19 landscape. Scroll down further and find additional topics.
Navigating your way in the Covid 19 Landscape: a few potential themes (for stand-alone talks and/or to be customized into a bundle of topics).
Working from home during Covid 19 — tips for finding your work groove; dealing with the complexities; keeping focus; and getting things done.
How to connect with your team in a virtual landscape. Best practices, tips, and derailers to avoid
Hard to focus? How to tap into resilience, hope, and optimism even in times of chaos and stress
Leadership conversations during times of chaos – tips and strategies to connect your team; build engagement and trust —  and keep things moving
Manage up? If your boss isn't communicating or connecting – what you can to do to facilitate better communications
Courage, compassion and connection — three essential ingredients to successfully navigate the current landscape
Silver linings in a tough time. How to ramp up  your positivity habit and find/create the good in all this tough stuff
Career Wellbeing in a Covid 19 landscape. (a stand-alone talk): Ahh as the world spins — and stands still too — you have many questions about your career. What can/should do now? Is it possible to protect yourself, grow yourself, and tap into opportunities? Take heart – yes, there are tough times but there are silver linings and things you can take control of – right now.
ADDITIONAL TOPICS: A few more that have been popular over the years: 
Setting Goals that Fuel Success
Finding Ease in Times of "Crazy Busy" (based on my book) – manage stress; learn resilience strategies; and more.
Conversational Intelligence

®

– building trust one conversation at a time
Giving Feedback that Fuels (for leaders)
Leadership-ability (for new, emerging and experienced leaders)
Addicted to Yes – learn to say No when it matters
And many more….check back soon.
WHAT OTHERS HAVE SAID: many of these topics have been presented in various forms (live and online)  and with excellent feedback. Touch base if you want to learn more and hear what others have said. Feedback and testimonials available (will be updating testimonial page soon as well).
Get in Touch to explore possibilities for your team!