UPDATE NOTE –> PSSST. Coming soon! I'm working behind the scenes on something special for for emerging leaders that you won't want to miss. More details to come. If you are a new leader or an aspiring leader – or even an experienced leader who wants to 'up their game' — then stay in touch. Best bet is to simply get on the 'Insider's List' to hear more. You'll be first on the list to hear of news on this and potentially get a seat (there will be limited spots in first offering). CLICK HERE: YES – I WANT TO HEAR MORE!
In the meantime, see below for some other offerings….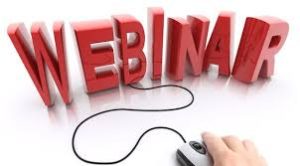 I have a vast repertoire of Webinars available for delivery — either 'off the shelf' with minimal change or topics that can be more fully customized to your audiences.  You can read a partial list of testimonials here.
As well, I am planning to offer some online courses and webinars directly — to hear of these, best to Stay in touch – and sign up for my newsletter to hear of upcoming webinars and other news. Some are free and some have a modest fee. Don't miss out. I usually share news and invitations with my community (newsletter/list) first.
—
Customized or 'off the shelf' Webinars as well as 'virtual meetings' for your team.
If you are interested in bringing team/organizational learning opportunities to your organization via webinar and/or 'virtual classroom' – I am now offering a range of courses/programs/presentations. Some are 'off the shelf' (ish) and others are customized to your needs.
TOPICS: just a few highlighted topics available:
Setting Goals that Fuel Success
Finding Ease in Times of "Crazy Busy" (based on my book) – manage stress; learn resilience strategies; and more.
Conversational Intelligence

®

– building trust one conversation at a time
Giving Feedback that Fuels (for leaders)
Leadership-ability (for new, emerging and experienced leaders)
Addicted to Yes – learn to say No when it matters
And many more….check back soon.
WHAT OTHERS HAVE SAID: these have all been presented in various forms and with excellent feedback. Touch base if you want to learn more and hear what others have said. Feedback and testimonials available (will be updating testimonial page soon as well).
Get in Touch to explore possibilities for your team!