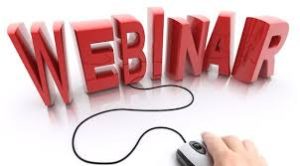 Stay in touch – and sign up for my newsletter to hear of upcoming webinars and other news. Some are free and some have a modest fee. Don't miss out. I usually share news and invitations with my community (newsletter/list) first.
—
Also available — Customized or 'off the shelf' Webinars as well as 'virtual meetings' for your team.
If you are interested in bringing team/organizational learning opportunities to your organization via webinar and/or 'virtual classroom' – I am now offering a range of courses/programs/presentations. Some are 'off the shelf' (ish) and others are customized to your needs.
TOPICS: just a few highlighted topics available:
Finding Ease in Times of "Crazy Busy" (based on my book) – manage stress; learn resilience strategies; and more.
Conversational Intelligence

®

– building trust one conversation at a time
Giving Feedback that Fuels (for leaders)
Leadership-ability (for new, emerging and experienced leaders)
Addicted to Yes – learn to say No when it matters
And many more….check back soon.
Get in Touch to explore possibilities for your team!